custom email template, Get all the facts before your next project.
Read my summary of what to search for in a great custom email template.
Firstly I am here to arm you with all the fact you need to make an informed decision.
If you have any question, do not be afraid to ask hit the chat button at the bottom of the screen.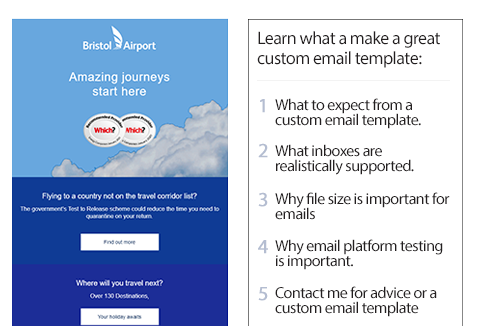 I have built many email template for major brands in the UK, They still use these every day in CRM production.
If you need help getting the right email template for you, great I can help get a .
But first, read these EmailGeeks free facts to ensure your money or time is not wasted.